InNorco Premier Listing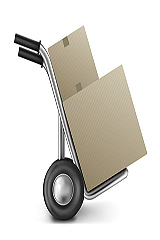 This Premier Advertising Spot is Available for
Self Storage, Moving and Transportation Services
in the Norco California area.
Potential customers visiting this page searched for storage, mini, self, public, rental, moving, boxes, center, unit, transportation in the Norco, CA area.

To learn how your company can enjoy this top
Advertising Position click here!
Please See Below for General Directory of
Self Storage, Moving and Transportation Services
---
Dollar Self Storage
(951) 738-9557
1065 E Third Street Map
Corona, CA 92879

Dollar Self Storage
(951) 520-0295
205 N Lincoln Avenue Map
Corona, CA 92882

Norco Storage Corral
(951) 738-8648
1625 Hamner Avenue Map
Norco, CA 92860

Power Sports Indoor
RV and Boat Storage
(951) 603-0884
22324 Temescal Canyon Road Map
Suite B
Corona, CA 92883

Public Storage
(951) 444-1001
1510 Pomona Road Map
Corona, CA 92880

Public Storage
(951) 389-0494
2567 Hamner Avenue Map
Norco, CA 92860

U-Haul
(951) 736-7811
314 E 6th Street Map
Corona, CA 92879

Universal Self Storage
(951) 272-9501
2050 Compton Avenue Map
Corona, CA 92881