InNorco Premier Listing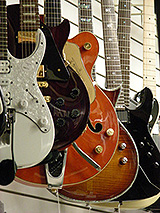 This Premier Advertising Spot is Available for
Music Stores, Instruments and Music Lessons
in the Norco California area.
Potential customers visiting this page searched for equipment, lessons, instruction, mic, guitar, acoustic, instruments, bass, band, drums, sound, strings in the Norco, CA area.

To learn how your company can enjoy this top
Advertising Position click here!
Please See Below for General Directory of
Music Stores, Instruments and Music Lessons
---
Corona Music Center
(951) 898-2630
1191 Magnolia Avenue Map
Suite B
Corona, CA 92879

Fender Center
for the Performing Arts
(951) 735-2440
815 W 6th Street Map
Suite #220
Corona, CA 92882

Kids Rock Free School of Music
Fender Center for the Performing Arts
(951) 735-2440
815 W 6th Street Map
Suite 220
Corona, CA 92882

Music & Arts Center
(951) 735-5924
650 E Parkridge Avenue Map
Suite 115
Corona, CA 92879