InNorco Premier Listing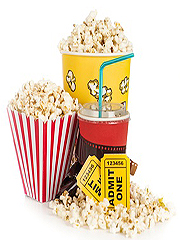 Movie Tickets and Show Times
in the Norco California area.
Potential customers visiting this page searched for rings, "movies, show, theaters, theatres, tickets, showtimes in the Norco, CA area.
This Top of Page Position Is Available!
See your Business in this spot!
To learn about this top position advertising opportunity click here!
Please See Below for General
Directory of Movies & Theaters
---
---
Dos Lagos Luxury 15 Theaters
877-795-4410
Local Online Guide
2710 Lakeshore Drive Map
Corona, CA 92883

Edwards Cinemas
Corona Crossings Stadium 18
Regal Cinemas Group
(951) 582-0872
Local Online Guide
2650 Tuscany Street Map
Corona, CA 92881

Edwards Eastvale Gateway 14
(951) 361-9177
12285 Limonite Avenue Map
Eastvale, CA 91752