InNorco Premier Listing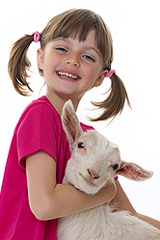 Child Care & Daycare Providers
in the Norco California area.
Potential customers visiting this page searched for childcare, daycare, child, care, day, providers, services, babysitters, baby, siters in the Norco, CA area.

This Top of Page Position Is Available!
See your Business in this spot!
To learn about this top position advertising opportunity click here!
Please See Below for General Directory of
Child Care & Daycare Providers
---
Ara's Angels Preschool & Daycare
License# 334842378
(951) 427-5766
Centrally located between
Eastvale / Corona /
Norco, CA 92860

Countryside Montessori Center
(951) 340-2821
2266 Griffin Way Map
Corona, CA 92879

KinderCare Learning Center
(951) 898-5677
1655 Hidden Valley Parkway Map
Corona, CA 92879

Ruiz Family Daycare
License # 334817980
(909) 923-8606
Eastvale Area
Eastvale, CA 92880

Wee People Playschool
(951) 272-1619
3900 Acacia Avenue
Norco, CA 92860


note: InNorco.com accepts listings from various sources to build our database of services offered. InNorco.com makes no claims or warranties of the business listed on this site. InNorco.com suggests that you contact the listed company to learn more about the services they offer, request and contact references, and check with the Better Business Bureau for any recommendations.



---