InNorco Premier Listing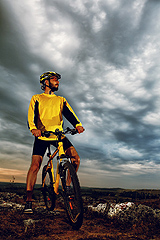 Bikes, Bicycles & Cyclings
in the Norco California area.
Potential customers visiting this page searched for bike, bikes, bicycles, cycling, mounatin, street, trails, exercise, spin in the Norco, CA area.
This Top of Page Position Is Available!
See your Business in this spot!
To learn about this top position advertising opportunity click here!
See our trail head map for the Corona mountains
under our Hiking and Mountain Bike Section!
Hiking & Mountain Bikes
---
Directory
Citrus Cyclery
(951) 444-7353
9022 Pulsar Court Map
Suite #C
Corona, CA 92883

Norco Cycle
(951) 739-0787
3250 Hamner Avenue Map
Suite #204
Norco, CA 92860

---