InNorco Premier Listing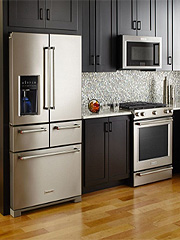 This Premier Advertising Spot is Available for
Appliance Stores, Service, Parts and Repair
in the Norco California area.
Potential customers visiting this page searched for appliances, service, repair, sales, parts, refrigerators, microwave, ovens, freezers, dishwashers in the Norco, CA area.
To learn how your company can enjoy this top
Advertising Position click here!
Please See Below for General Directory
of Appliance Stores, Service, Parts and Repair
---
Home Depot
(951) 808-0327
1355 E Ontario Avenue Map
Corona, CA 92881

Home Depot
(951) 278-9600
490 McKinley Street Map
Corona, CA 92879

Lowes
(951) 256-9004
1285 Magnolia Avenue Map
Corona, CA 92879

Pacific Sales
(951) 271-5600
1385 Pico Street Map
Corona, CA 92881

Sears Outlet Stores
(951) 340-4269
1208 Magnolia Avenue Map
Corona, CA 92881