Auburndale Park
1045 Auburndale Street
Corona, CA

Map
---
Border Park
2400 Border Avenue
Corona, CA

Map
---
Brentwood Park
1646 Dawnridge Drive
Corona, CA

Map
---
Buena Vista Park
2515 Buena Vista Avenue
Corona, CA

Map
---
Butterfield Park
1886 Butterfield Stage Drive
Corona, CA

Map
---
Chase Park
1415 E. Chase Drive
Corona, CA

Map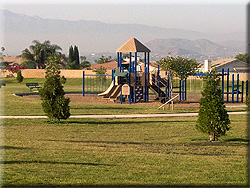 One of Corona's smaller parks nestled just behind Santiago High School. A great get away with mountain views and a play area for the kids.

---
Citrus Park
1250 Santana Way
Corona, CA

Map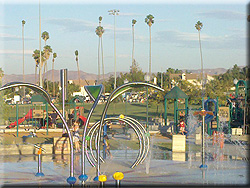 Corona's own Water Park! Plenty of wet fun and lots of slides and gyms for the children to adventure on!

---
City Park
930 East 6th Street
Corona, Ca

Map
---
Civic Center
815 West 6th Street
Corona, CA

Map
---
Clearwater Sports Fields
2205 Railroad Street
Corona, CA 92880

Map
---
Contreras Park
Corona, CA

Map
---
Corona City Hall
400 S. Vicentia Street
Corona, CA

Map
---
Corona Dog Park
1886 Butterfield Stage Drive
Corona, CA

Map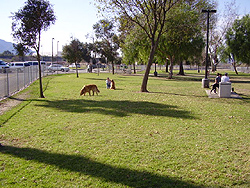 Last weekend we took our people to the Corona Dog Park. The dog park was so much fun and we made many new friends. It was great to run in the large gated area with no leashes. We played chase, catch, and sniffed to our heart's content. The Corona dog park even had a special water fountain just for us!

I am sure we will go back as our people seemed to enjoy their own park benches under the large shade trees. I heard our people comment on the way home that they really enjoyed the beautiful backdrop of the mountains and watching all the custom planes take off from the Corona Airport

---
Corona Municipal Airport
1901 Aviation Drive
Corona, CA

Map
Corona Municipal Airport is one of few remaining General Aviation airports left in Southern California. In addition to the many great modern and classic aircraft based there, the airport is a popular destination for pilots from all around the west coast. From Corona Municipal Airport Catalina Island is less than half hour away for most private planes. Flight schools operate year-round from Corona Airport so anyone interested in learning to fly can do so close to home. "Discovery Flights" are offered by most flight schools and even if youíre not interested in becoming a pilot, the Ĺ hour flights offer a great birdís eye view of Corona!

---
Cresta Verde Park
1640 Collett
Corona, CA

Map
---
Eagle Glen Park
4190 Bennett Avenue
Corona, CA

Map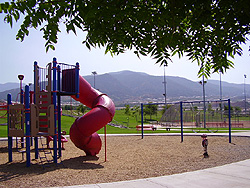 Eagle Glen Park
Beautiful mountain views in every direction! Two soccer fields, baseball field, lighted tennis courts and kids play area

---
El Cerrito Sports Park
7500 El Cerrito Road
Corona, CA 92881

Map
---
Fairview Park
1604 Fairview
Corona, CA

Map
---
Husted Park
1200 Merrill
Corona, CA

Map
---
Jameson Park
1155 Valencia Road
Corona, CA

Map
---
Joy Park
Joy and Grand
Corona, CA

Map
---
Kellogg Park
1635 Kellogg Avenue
Corona, CA

Map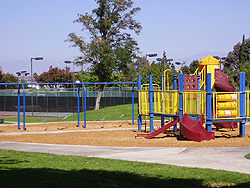 Kellogg Park has 2 lighted tennis courts and a very nice children's play area. The best part of Kellogg Park are the large established shade trees for a picnic or just relaxing the afternoon away

---
Lincoln Park
Lincoln and Citron
Corona, CA

Map
---
Mangular Park
2200 Mangular Avenue
Corona, CA

Map
---
Merrill Park
10th and West Grand
Corona, CA

Map
---
Mountain Gate Park
3100 South Main Street
Corona, CA

Map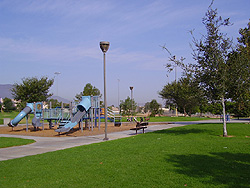 Mountain Gate Park
One of our Favorites!
4 Tennis Courts, Basketball Court, 3 Baseball fields and Kids Play Area

---
Ontario Park
Ontario and Via Pacifica
Corona, CA

Map
---
Parkview Park
2094 Parkview Drive
Corona, CA

Map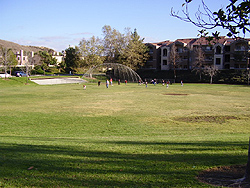 Parkview Park is a very nice park with a lower and upper fields. Parkview has a backstop great for a neighborhood baseball game or team practice. Late in the day Parkview comes alive with rabbits and squirrels running about

---
Promenade Park
615 Richey
Corona, CA

Map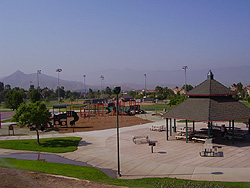 Promenade Park is one of the larger parks In Corona, Promenade has two excellent baseball fields, basketball courts, shelter, and a large play area for the kids. There are also large fields to stretch out and play!

---
Ridgeline Park
2850 Ridgeline Drive
Corona, CA

Map
---
Rimpau Park
1155 E Ontario Avenue
Corona, CA

Map
---
River Road Park
1100 West River Road
Corona, CA

Map
---
Rock Vista Park
2481 Steven Drive
Corona, CA

Map
---
Santana Regional Park
598 Santana Way
Corona, CA

Map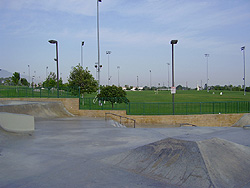 Santana Regional Park
This park has it all!
Awesome skate board, skates and scooter area. lighted ball fields, soccer fields and kids play area

---
Senior Center
921 South Belle Avenue
Corona, CA

Map
---
Serfas Club Park
2575 Green River Road
Corona, CA

Map
---
Sheridan Park
300 South Sheridan Street
Corona, CA

Map
---
Spyglass Park
1790 Spyglass Drive
Corona, CA

Map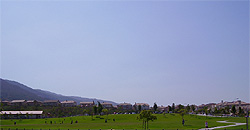 Spyglass Park is used by Wilson School during school hours but available after school and weekends. Field and sometime use of Wilson basketball courts

---
Stagecoach Park
2125 Stagecoach Road
Corona, CA 92880

Map
---
Tehachapi Park
Tehachapi and St. Helena
Corona, CA

Map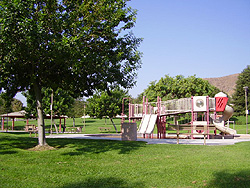 Tehachapi Park
Rolling hills, shelter area and nice play equipments for the kids. This park has wonderful big trees perfect for picnicking and relaxation

---
Victoria Park
312 9th Street
Corona, CA

Map
---
Village Park
860 Village Loop Drive
Corona, CA

Map
---